What Are Social Distancing Solutions Based on IoT Technologies?
Throughout the world, the Covid-19 epidemic has affected business life just as much as our daily life. This extraordinary situation, which completely changed working habits, introduced us to new concepts such as "social distancing".
Survival of businesses during this period unscathed or with minimum damage will depend on how they adapt to this change and how they comply with social distancing measures to ensure employee health and safety. In this article, we will talk about how social distancing can be achieved with IoT technologies.
The Importance of Social Distancing Solutions in Businesses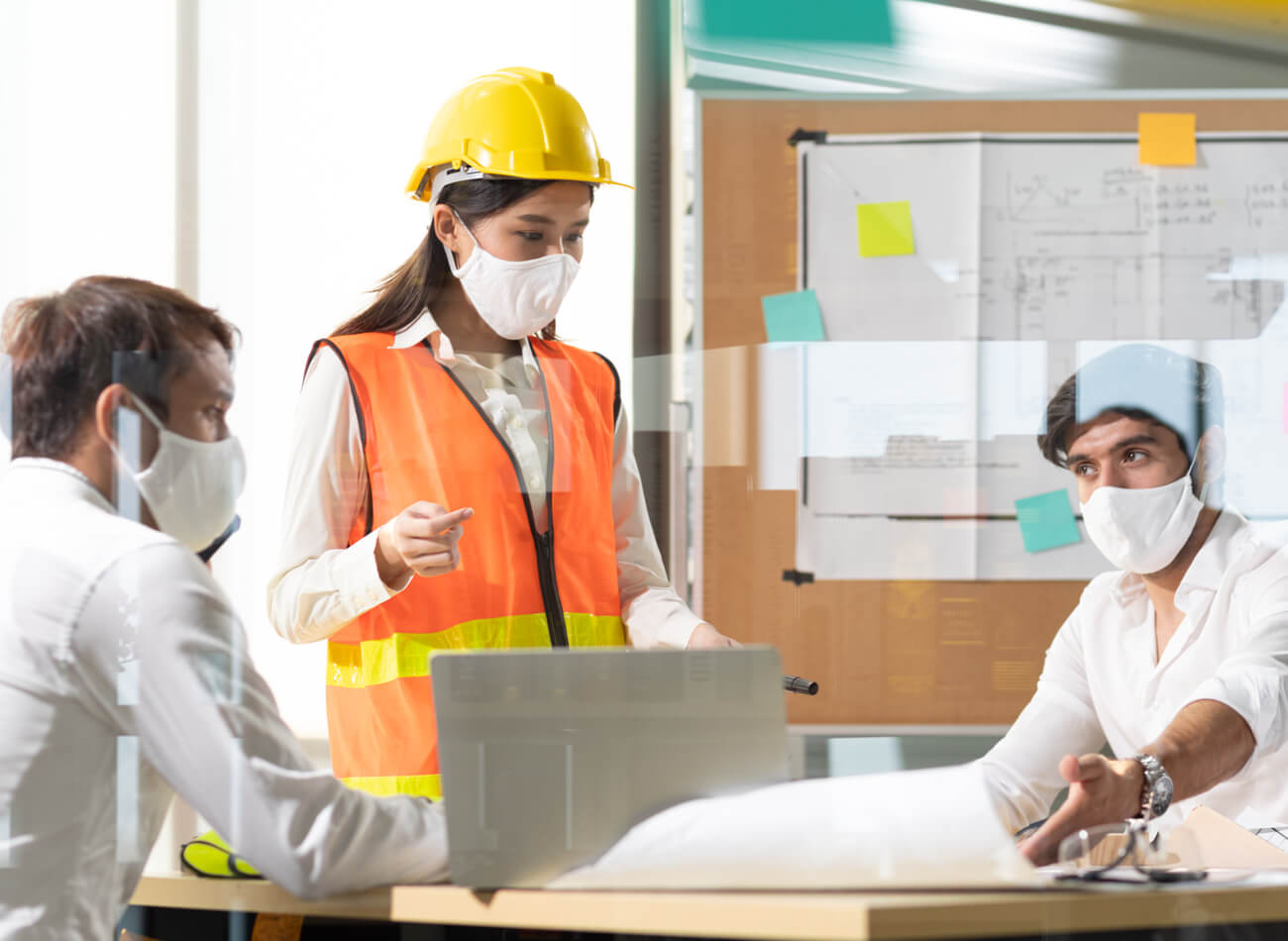 Experts recommend keeping a 1-meter distance betwee people that are in the same space as us. Since most working areas consist of offices and closed spaces, ensuring social distance carries crucial importance for businesses. According to a research conducted by the University of Massachusetts Amherst, a patient carrying Covid-19 can infect approximately 406 people if he does not practice social distance measures.
Real-Time Social Distancing Detection and Violation Alerts
Routine detection of employees who violate social distancing rules and giving warnings upon violation will increase compliance with social distancing rules in businesses. With the help of digital cards issued to employees in IoT solutions, social distance can be determined in real- time. Working with proximity estimation, the system measures and records the distance between employees. With this system, which works in all places such as production areas, departments, dining halls, and open areas, social distance can be easily monitored in the production sector. Real-time warning systems provide immediate intervention and prevent potential problems.
Backtracking Contact Detail Reports
It is essential to implement IoT social distancing solutions in businesses that can track real- time and generate reports. With historic reports, you can analyze which areas a Covid-19 positive employee has been in your business and whether he maintained the social distance. You can do the contact tracing, challenging to do manually, with historic reporting.
Monitoring entrances and exits from factories to retail points is one of the social distancing solutions provided by IoT technologies. In this way, unwanted crowdedness is prevented, and the transit traffic at the specified points is digitally controlled.
In this article, we explained the social distancing solutions that will facilitate businesses' struggle with Covid-19 during the pandemic period. You can visit Trio Mobil Contact Tracing Solutions page for more information, and you can contact us about social distancing solutions suitable for your business.